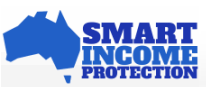 The medical field encompasses a wide range of responsibilities that are undertaken by different medical professionals. The medical practice helps keeping healthier families and communities by offering indispensable services to patients to improve their health. The major task lies with the doctor who provides diagnosis and treat illnesses and injuries. For example, dentists are tasked with examining patients and assessing their medical records, ordering and issuance of diagnostic tests, and prescribing medication. All these are in a bid to help patients cope with or recover from various ailments.
However, there are a lot of risks and uncertainty while in the line of duty. A privately run medical facility faces a number of lawsuits if it fails in its obligations to the patient. Also, medical practitioners, especially dentists who must always get the diagnosis right, failure could probably invite disastrous malpractice suits. Either lack of money to fund the case file, judgment or settlement does not let off the hook. Courts can repossess your personal wealth if found guilty of any wrongdoing.
Most of Insurance firms offer a product called professional liability insurance that covers you as a dentist against unforeseen circumstances like malpractice claims. Though your institution may provide a medical insurance for you, it may not adequately cover you all the time. It is prudent to check and confirm the indemnity cover of their scheme.
But ones' own protection comes with unparalleled benefits, for instance, you may enjoy hiring legal counsel in court. The coverage is also 24 hours, it does not matter whether on duty, off-duty or even you move to another job. Whether you are a student, self-employed or employed, for a comprehensive package you can benefit from the occurrence-based coverage, deposition representation, license protection, and other additional coverage: assault coverage, medical payments, First Aid expense, personal injury and liability coverage and other monetary compensation advantages.
Private practicing medical practitioners are highly recommended to take cover in the following types of insurance products: Umbrella Liability Insurance, Property Insurance, Workers' Compensation Insurance, Malpractice Insurance, Business Owner's Policy, Cyber liability Insurance and General Liability Insurance. The earlier you are informed the better as ignorance is more expensive than education. The market offers different medical insurance policies, so, take charge of your career to gain more courage and confidence while attending to your day to day duties at the hospital. Therefore, it is important to take insurance cover for any medical professionals. These include dentists, doctors, nurses, surgeons and the rest who work in the medical industry.
Visit SmartIncomeProtection.com.au to get free quotes.