If you often have cold hands and/or feet, you must pay attention because although this is not a disease it can be a sign of some imbalance that is happening in your body.
Why do people get cold hands and feet?
There are many nerve endings, arteries and blood vessels in the hands and feet. The autonomic nervous system controls the diameter of your arteries and, therefore, regulate the blood supply to the periphery of your body. When, for any reason, your arteries constrict, blood flow becomes lower, energy and circulation are partially blocked and then your extremities not only become cold but turn pale and even insensitive.
There are certain diseases that may cause your hands and feet to be constantly cold, mainly those related to your circulatory system.
Conditions that can cause cold hands and feet:
Poor blood circulation
Vasculitis, swollen blood vessels
Aged and weak blood vessels
Rheumatic diseases
Raynaud's syndrome
Arteriosclerosis
Kidney problems
Low blood pressure
Drug abuse
Cigarette smoking
Main cause of cold hands and feet
Cold hands and feet are mainly due to excess stress or emotional conflicts, which negatively affect your body.
When you are under stress or nervousness, or there is a situation or circumstance that causes you to feel fear, anxiety, insecurity, etc., your nervous system becomes unbalanced, your arteries and veins are strained, and blood can not properly flow to the periphery. That's why when you go to take a test or do a public speaking, your hands and feet may become cold.
There are some emotional circumstances that are less obvious and can also make your hands and feet constantly cold. For example, when you are too perfectionist and you are constantly nervous about how you will get something. All this may seem unrelated to your cold hands or feet, but it tells you that inside you are not calm. This can cause your nervous system to react with a range of symptoms.
How to avoid cold hands and feet?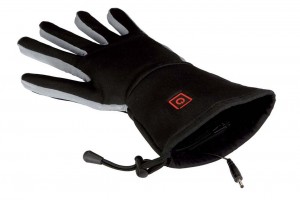 The first step would be to follow a diet that helps you strengthen your circulatory system, such as avoiding harmful fats, excess salt and spices, and avoid sugar and refined flour. These foods only fill your body with toxins and demineralize blood and tissues.
Your diet should include fresh vegetables every day, either in form of salads or fresh juices. Eat carrots, tomatoes, onions, alfalfa, aloe and celery. All these vegetables have restorative properties for your circulatory system. Taking raw garlic is also one of the best remedies to promote proper blood circulation. Drink two liters of water daily, include milk, avocado, extra virgin olive oil, chia and whole grains.
On the other hand, you must exercise daily, which has many health benefits for the body. Arteries, veins, tissues and organs get strengthened, nourished and oxygenateed and full of energy. If you exercise daily, you are less likely to have cold extremities.
Also adding to all these options, you need to observe more carefully what you feel. Learn how to deal with stress and how to calm yourself.
Protect your hands with warm gloves, such as battery heated winter gloves, and make your feet cozy with high quality shoes/boots or with battery heated slippers.